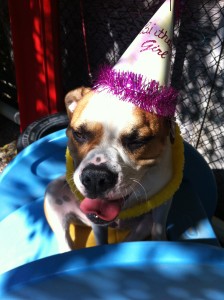 At Dog Sense we think your dog's birthday is important and would love to make them feel even more special than they already are!
If you bring your dog in for day care the week of their birthday, they will be able to celebrate with all their friends here! They will also receive a loot bag, birthday card, coupon to use for your next visit, and a birthday photo on Facebook!
All you need to do is tell us when your dog's birthday is and we'll do the rest! We will even call you the month of their birthday to remind you of the celebration!